As we move past COVID19, and things begin to open up, SEAF is continuing to look for ways to provide value to our members. We've been thrilled over the past year+ to see participation in our programs by people not only outside the Southeast U.S. (the "SE" of SEAF), but from all over the world. We've realized not only does a virtual format allow us to tap into a broader array of workshop leaders, but also that our community likes meeting this way!
With all of this in mind, we have decided to maintain a primarily virtual schedule moving forward. To reflect this shift, we have restructured the membership fees to reflect this new normal.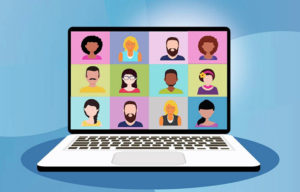 Starting August 14, membership fees will be lowered to $120. Membership includes our every other month workshops, which are open to the public, as well as access to members-only Special Interest Groups, profile listing in the public directory, access to meeting materials, access to the full member directory, and (of course) rich opportunities for collaboration, mentoring, and networking. If you renewed your membership at the previous $155 rate, your membership expiration date will be extended 4 months
But we aren't going all virtual. We will continue to host special in-person events, at an additional fee of $20 each.  These fees cover the facility charges, registration, name tags, check-in, food, and all the other logistical costs of a physical space. Non-members will pay a $55 guest fee. Planning for these events is just beginning.
We are excited about the opportunities that virtual has opened for SEAF. As facilitators, we always have something to learn about how groups come together in new and different ways!
For questions regarding membership, please email us at membership@seaf.org.