Southeast Association of Facilitators

Drive Better Results through Facilitation
Leadership Strategies is the #1 Training & Facilitation Services company
Facilitation Training:   
Learn 100+ techniques, with 6 practices, feedback and videotaping in our flagship training completed by over 20,000 – The Effective Facilitator.

Train from the best – we have more Certified Master Facilitators than any other firm.

Prepare for certification as a Certified Master Facilitator from the International Institute for Facilitation.

Join a community of fellow facilitators! Our clients include top consulting and training firms like Price Waterhouse Coopers, Gartner, Dale Carnegie.

Expand your learning through training programs in facilitation, virtual meetings, consulting, strategic planning development, "train-the-trainer" learning, and more!
Strategic Planning and Other Facilitation Services
Resonance LLC 
Finding powerful solutions to complex problems through facilitation requires engaging the right people, setting well-defined goals, and leading with creativity and objectivity.   It's the hard work we do with organizations every day.
We help clients through workshop facilitation, facilitation coaching, and training on facilitation and executive presence.
 Same Page People
Same Page People is about you: getting your people on the same page with a shared vision and the right alignment to put your future plans in action.
I help people and organizations tap their creativity to envision their goals and draw out plans to achieve them. With over 25 years executive experience in technology and business management, I use visuals to bring people together who may not always speak the same language, both literally and figuratively.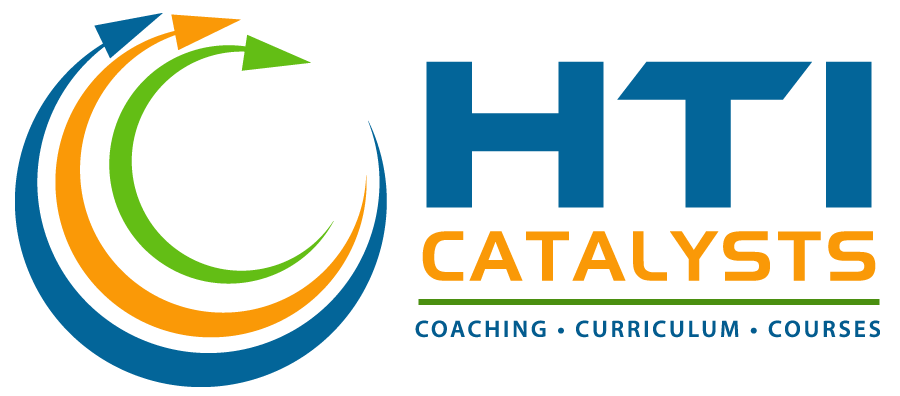 HTI CATALYSTS:  A Consultants Network
HTI Catalysts is a collaborative network of consultants that provide facilitation and professional development to schools, youth programs, and community-based organizations.
HTI has consistently enhanced organizational capacity by providing training, formative evaluation, coaching and program development, since 1993.
As the Catalysts' network has expanded, so has the company's capacity to meet the growing needs of schools and non-profit institutions to include community engagement, capacity building, and program design. Catalysts facilitate sessions for stakeholders which foster communication, increase cultural awareness, and enhance the skills of participants.

Peryam and Associates is on a mission to improve the effectiveness of leaders and teams through the use of facilitation practices:

Design and Facilitate Collaborative Meetings
Build Meeting Facilitation Skills
Develop Facilitative Leaders
Empower Teams and Individuals

IAF Certified Professional Facilitator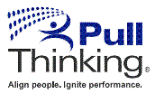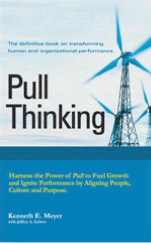 Pull Thinking® aligns people and transforms their performance to yield the ultimate service experience.
Pull Thinking® is the definitive methodology for transforming human and organizational performance. People will never understand their purpose at work until they understand their purpose of work. Everyone has a need to align to (connect with) the purpose of work with their personal vision.

Our mission is simple: to provide team leaders and team members with the concepts, training, ideas and techniques to make their teams better. We fill the gap between doing nothing to better your team and more traditional longer form (and expensive) programs and workshops. Don't get us wrong – we believe longer form programs have their place. However, we know that quick, mindful activities that are done as small events or integrated into everyday team interactions have a huge long term impact.
We can help – ranging from free do-it-yourself activities, in-depth workshops, coaching!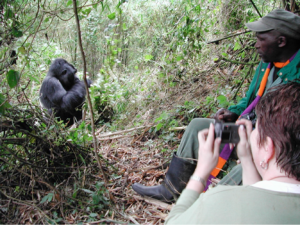 Tourism For Peace is about bringing people together, learning about each other, and embracing the connectedness of all peoples and things. We bring both "hosts" and "guests" — those in residence of a particular country, culture or business, and those visiting it — together to learn about Peace by understanding & appreciating diverse cultural beliefs, art, music, foods, stories, spiritual ceremonies, and by connecting with the natural world (waterfalls, mountains, oceans, animals and plants).

Anteris Consulting is a full-service management consulting firm headquartered in Atlanta, GA and servicing clients throughout the United States. Our core competency is in comprehensive project execution and benefits realization. We offer the expertise of our consultants to work harmoniously with your internal staff to move you from strategic plan to steady state operations. Whether in the realm of Revenue Growth, Operational Performance, IT Management, Business Intelligence, or Change Management, we are experts at extending your team and expanding your capabilities.