Southeast Association of Facilitators

Drive Better Results through Facilitation
Leadership Strategies is the #1 Training & Facilitation Services company
Facilitation Training:   
Learn 100+ techniques, with 6 practices, feedback and videotaping in our flagship training completed by over 20,000 – The Effective Facilitator.

Train from the best – we have more Certified Master Facilitators than any other firm.

Prepare for certification as a Certified Master Facilitator from the International Institute for Facilitation.

Join a community of fellow facilitators! Our clients include top consulting and training firms like Price Waterhouse Coopers, Gartner, Dale Carnegie.

Expand your learning through training programs in facilitation, virtual meetings, consulting, strategic planning development, "train-the-trainer" learning, and more!
Strategic Planning and Other Facilitation Services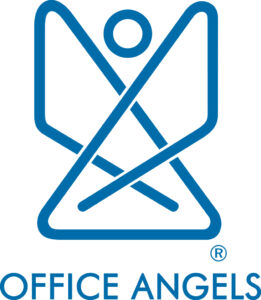 OFFICE ANGELS® our mission is to restore joy to the life of small business owners, enabling them to focus on what they do best. At the same time, we honor and support at-home experts who wish to continue working on an as-needed basis. Not a temp firm or a placement service, Office Angels matches a business owner's support needs with Angels who have the talent and experience necessary to handle work that is essential to creating and maintaining a successful small business. Please visit us at www.officeangels.us

"Helping our Clients create and maintain a highly qualified, productive workforce."
Government Services
Environmental Compliance
Meeting & Event Planning
Learning & Development
Facilitation & Team Building
Education Services
WELCOME TO OUR NEWEST PLATINUM SPONSOR! …

Three Five Two provides services that naturally complement or follow facilitation engagements. We love working with organizations of all sizes, helping them take action on insights and next steps from strategic planning; whether through developing software, crafting a go-to-market strategy, or creating a product roadmap. We're also big fans of design sprints – a fun and efficient way to tackle specific challenges within an organization. With real users in mind, we quickly prototype and test out new-to-world solutions. If you're a facilitator looking to turn strategic plans into reality, we're a great partner for you! Let's work together to make things happen for clients
See below for some information about our packaged services:
Resonance LLC 
Finding powerful solutions to complex problems through facilitation requires engaging the right people, setting well-defined goals, and leading with creativity and objectivity.   It's the hard work we do with organizations every day.
We help clients through workshop facilitation, facilitation coaching, and training on facilitation and executive presence.
Same Page People
Teams don't always see a vision as clearly as their leaders do. To get momentum, organizations must align their priorities. That's why we bring together the right team of experienced professionals to help you bring your strategy to life in a hands-on, visual way.
If you're spearheading an initiative, facing a major strategic shift, or planning an in-person or virtual gathering that needs to produce results, we're a good fit for you.

Georgia Family Connection Partnership
We are the only statewide network in the country dedicated to the health and well-being of families and communities. We empower communities in 159 counties to craft local solutions based on local decisions.​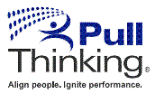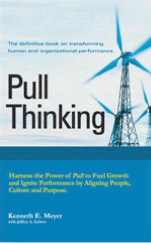 Pull Thinking® aligns people and transforms their performance to yield the ultimate service experience.
Pull Thinking® is the definitive methodology for transforming human and organizational performance. People will never understand their purpose at work until they understand their purpose of work. Everyone has a need to align to (connect with) the purpose of work with their personal vision.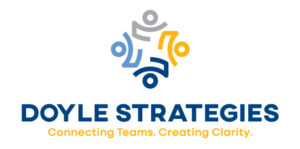 Doyle Strategies is on a mission to transform our workplaces, one meeting at a time. We leverage our passion for people and process, our deep experience in design and facilitation, and our strong multi-sectoral background, to help organizations and teams work, think and connect better together.
INIFAC® Certified Master Facilitator
INIFAC® Certified Virtual Facilitator
IAF® Certified Professional Facilitator

Our mission is simple: to provide team leaders and team members with the concepts, training, ideas and techniques to make their teams better. We fill the gap between doing nothing to better your team and more traditional longer form (and expensive) programs and workshops. Don't get us wrong – we believe longer form programs have their place. However, we know that quick, mindful activities that are done as small events or integrated into everyday team interactions have a huge long term impact.
We can help – ranging from free do-it-yourself activities, in-depth workshops, coaching!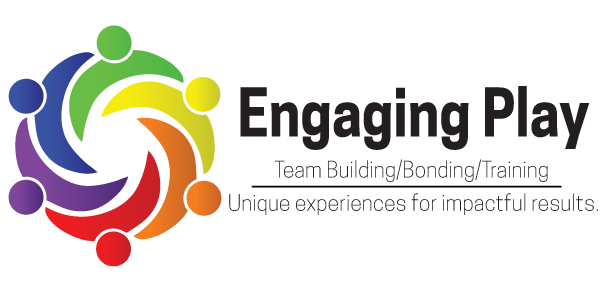 Engaging Play, a team building and training company, delivers workshops and programs using a combination of traditional training, active facilitation, fun games and kinesthetic activities. Experiential learning programs for corporate groups, organizations, and boards help raise leadership levels, improve team work, increase communication, solve problems more efficiently, and increase productivity.